I'm linking up with Ashley for Sunday Social!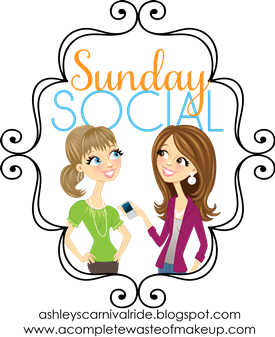 1. What are 3 items you can't live without on a daily basis
(water, food, shelter, and clothes don't count)
2. What is your all time favorite book? Why?
ohh, this one is hard for me. I read A LOT!
My favorite book right now is Beautiful Disaster
by
Jamie McGuire.
I absolutely loved this book. I could not put it down once I started reading.
I can't wait for Travis' side of the story in Walking Disaster.
3. What is something you'd like to accomplish before the end of 2012?
I would really like to redo our kitchen. We have bought about 70% of the supplies...
Just need a free weekend. Maybe after football season?!
4. If you could go back and relive any year of your life which year would it be?
My senior year of high school was a blast! I think I would go back and do it again!
5. What do you wish people knew about you without you having to tell them?
I'm normally late. If you want be there at 3pm, tell me 2:45 :]